Hong Kong telephone network, using the world's top level of the AudioCodes Trunk Gateway, matching floor PSTN lines through Hong Kong, Singapore Airlines, plus the mainland
Dedicated bandwidth to ensure voice quality is foolproof! Support for international fax sent! With the Hong Kong fixed-line numbers, incoming and outgoing, you can call that Hong Kong
No, support the soft phone or gateway uses to support the 323 and sip protocol, support docking switchboard business phone switches to support the global IDD phone call,
Meet the needs of your business more!
Welcome to the gateway network with trial! Click to find more rate countries .....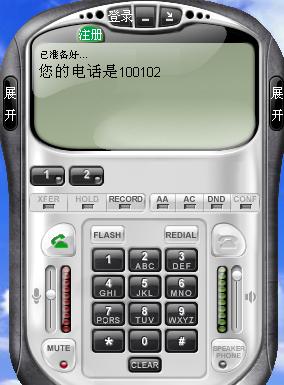 Software size: 7153 KB
Software language: Simplified Chinese
Application Platform: Win9x/2000 /
XP/2003
Call Hong Kong Call Centre building, highlighting the company's international image
Application of our special telephone equipment and opened services in Hong Kong can be a common feature of all fixed telephone (including dial, answer, etc.
Function) to move to any use of the Internet to reach places, so whether you are in anywhere in the world, you can receive calls from overseas customers
Hong Kong phone, so highlight your service or international business companies overseas image. Meanwhile, you enjoy the international corporate image and communication conditions
At the same time but without paying the expensive local office rents in Hong Kong, allowing you to Hong Kong's traditional competitive advantage in the first get!
Enjoy IDD telephone call rates anywhere in the world
Apply for this phone service, you can enjoy idd rates anywhere in the world of ordinary telephone calls, and your friends, colleagues, customers want to talk about
On to say, easy communication!

Gateway Tel:
A connected router, an ordinary telephone connection, support telephone exchange, sharing more than one line!
2 Line: 200; 4-wire: 650 yuan; 8 Line: 1500 (one year free warranty for life maintenance)

USB handset phone
Features: Plug the computer USB port, plug and play, easy to carry! Single Price: 150